Mitch McConnell should have seen this coming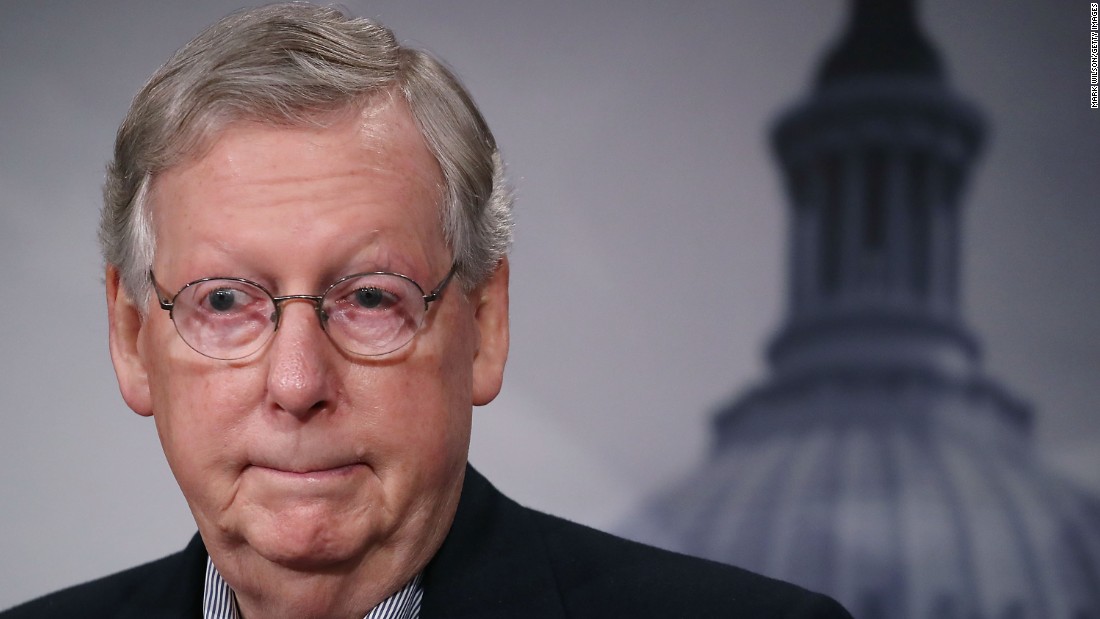 (CNN)My friend and CNN colleague, S.E. Cupp, (whose new show debuts on HLN on August 21) has the perfect metaphor for President Donald Trump's relationship with the Republican Party. "He uses the party like a teenage boy uses a tuxedo for prom night," she says. And she's right. He rented the suit, used it for a time, and then dropped it in a heap in the corner, without a second thought about the cigarette burns and stains.
Just ask Mitch McConnell. The Senate majority leader gave President Trump his one major success: the confirmation of Justice Neal Gorsuch. To do so, McConnell nearly broke the Senate, denying even a hearing to President Barack Obama's highly qualified, moderate choice to replace Justice Antonin Scalia, Judge Merrick Garland. It was a shocking breach of Senate tradition, unprecedented in American history. But it worked. Denying Garland a hearing, a vote, or a fair chance at confirmation allowed Trump to place Gorsuch on the high court for life.
McConnell also played a critical role in muting any bipartisan warning about Russia's attempt to hack the election. According to the
Washington Post,
when presented with intelligence showing that Putin's regime was trying to affect the election, McConnell "voic(ed) skepticism that the underlying intelligence truly supported the White House's claims." By killing any hope of a strong, bipartisan response to Putin's attack, McConnell aided and abetted the enemy, while the enemy was busy aiding and abetting Mr. Trump.
How does the President pay McConnell back? By publicly denigrating him, insulting him, undermining him.
Shed no tears for Sen. McConnell. The wily Kentuckian, whose wife Elaine Chao serves as Trump's Transportation Secretary, is nothing if not a survivor. Besides, Mitch had it coming. It's hard for McConnell to complain about Trump violating longstanding traditions of decency and comity when he himself has done so.
What will Mitch McConnell do? The same thing Attorney General Jeff Sessions is doing: he'll shut up and take it.
What price has President Trump paid for the trail of insults, the backstabbing, the disloyalty? None. Christie remains a loyal Trump lapdog. Cruz and Rubio vote down the line for Trump's agenda. These are men who put party over country. And in turn the President they supported put himself over their party.
Will McConnell block Trump's next nominee for the Supreme Court? Fat chance. Will he water-down Trump's tax cut for the rich? Or insist on protection for vulnerable "Dreamers' who are being deported? Nope. McConnell is so cowed by the GOP base you can almost hear him moo. And President Trump commands that base.
McConnell is learning that it's only fun to be the teenager's tuxedo while the party's going strong.
Read more: http://www.cnn.com/2017/08/12/opinions/trump-disloyal-to-mcconnell-opinion-begala/index.html