Each team is asked to select, explain, and rank their top 8 values in order of importance.

Committed to Personal Growth
We want all of our employees at BackerKit to grow as individuals while also helping the company to grow.
BackerKit as a company is committed to each individual team member's professional development. We work with each individual on our team to define and track OKRs that will help them grow and help the company achieve its goals. BackerKats work with their team leads, people operations, and the founders to balance contributing and learning to grow with the company.
In fact, we recently launched a Learning & Development program at BackerKit that includes a $600 annual stipend for people to use towards achieving personal or professional learning goals. Additionally and optionally, BackerKit occasionally sends team members to conferences and workshops outside of the L&D stipend.
Finally, our engineering team is currently working together to define a leveling framework to help folks level up on the team.
If this sounds interesting to you, let us know, we'd love to hear from you!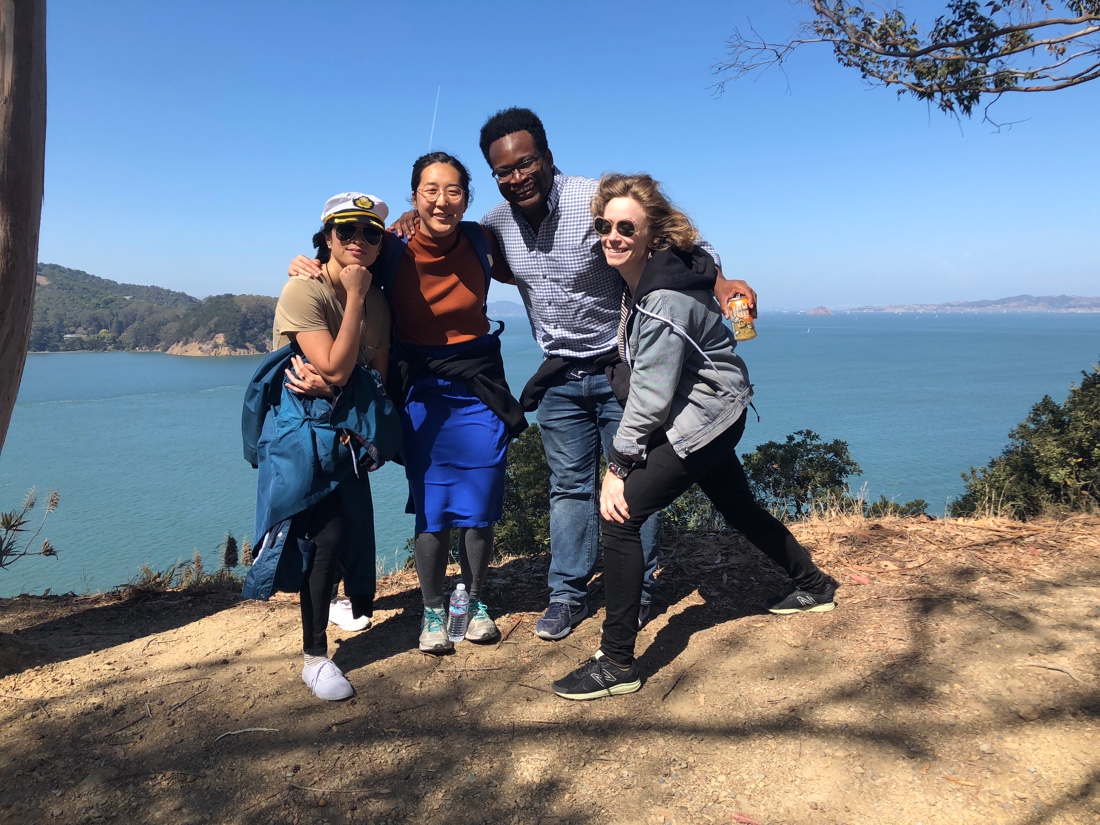 Open Communication
We're committed to communication within and across teams at BackerKit.
We encourage everyone to have a voice and be heard. We practice weekly 1 on 1s with team leads. We have weekly retros to celebrate successes and identify areas that need improving. To ensure that neither information nor responsibility gets siloed, we have extensive cross-team onboarding and regular cross-team projects to make sure everyone is on the same page. We also use analytics dashboards and Slack to maintain open communication.
We tend to share common goals across team boundaries so we've developed task-forces to represent internal stakeholders while working on new features and improvements across our platform.
At a higher level, our leadership team presents monthly Town Halls to share company updates and address employee questions and concerns. As a small team, we take advantage of these Town Halls to completely align. Mirroring the cadence of our Town Halls, our People team also sends out monthly pulse surveys to gather anonymous feedback from employees. They then use the data to address concerns or suggestions, which we often discuss as a company. The survey data we collect is incredibly influential. For example, survey data informed the company of which health benefits were most desired and helped determine the benefits BackerKit offered at open enrollment this year.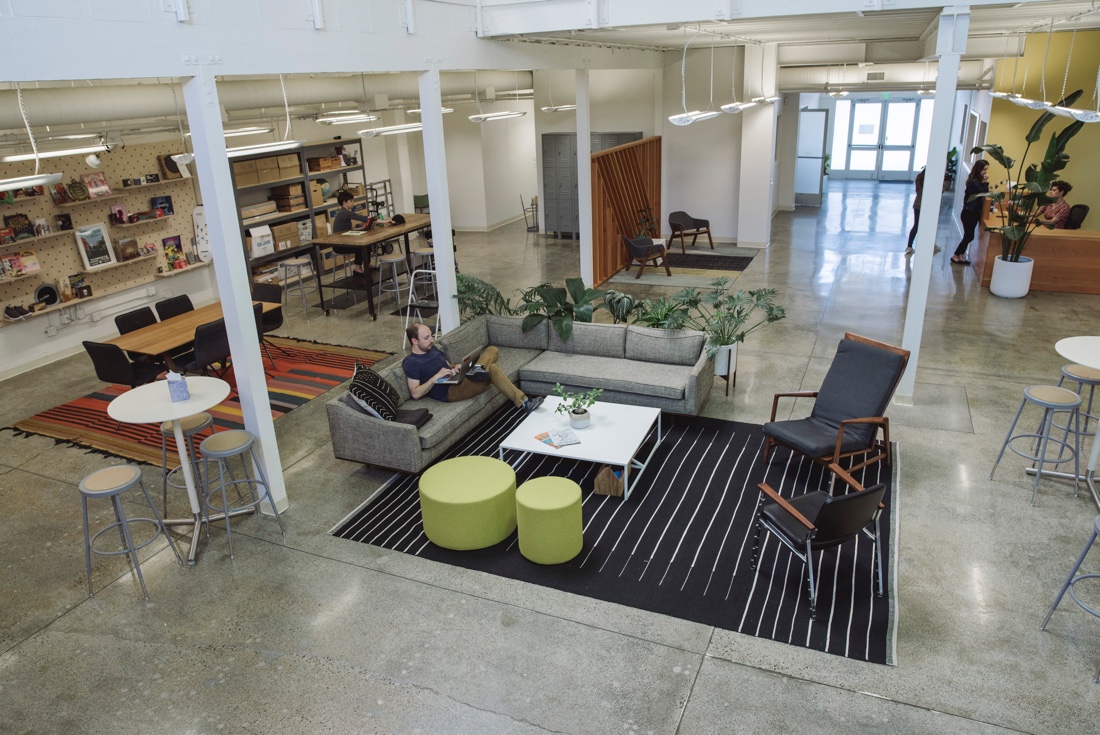 Uses Agile Methodologies
We work in weekly sprints, taking a measured approach to what we change and when.
Our product team iterates on changes and incorporates learnings as features grow. We are very deliberate about staying focused on the upcoming weeks in our roadmap. We focus on what's ahead, one week at a time, and we realign our product goals every quarter so that we don't find ourselves over-committing to a solution or idea without validating every step of the way.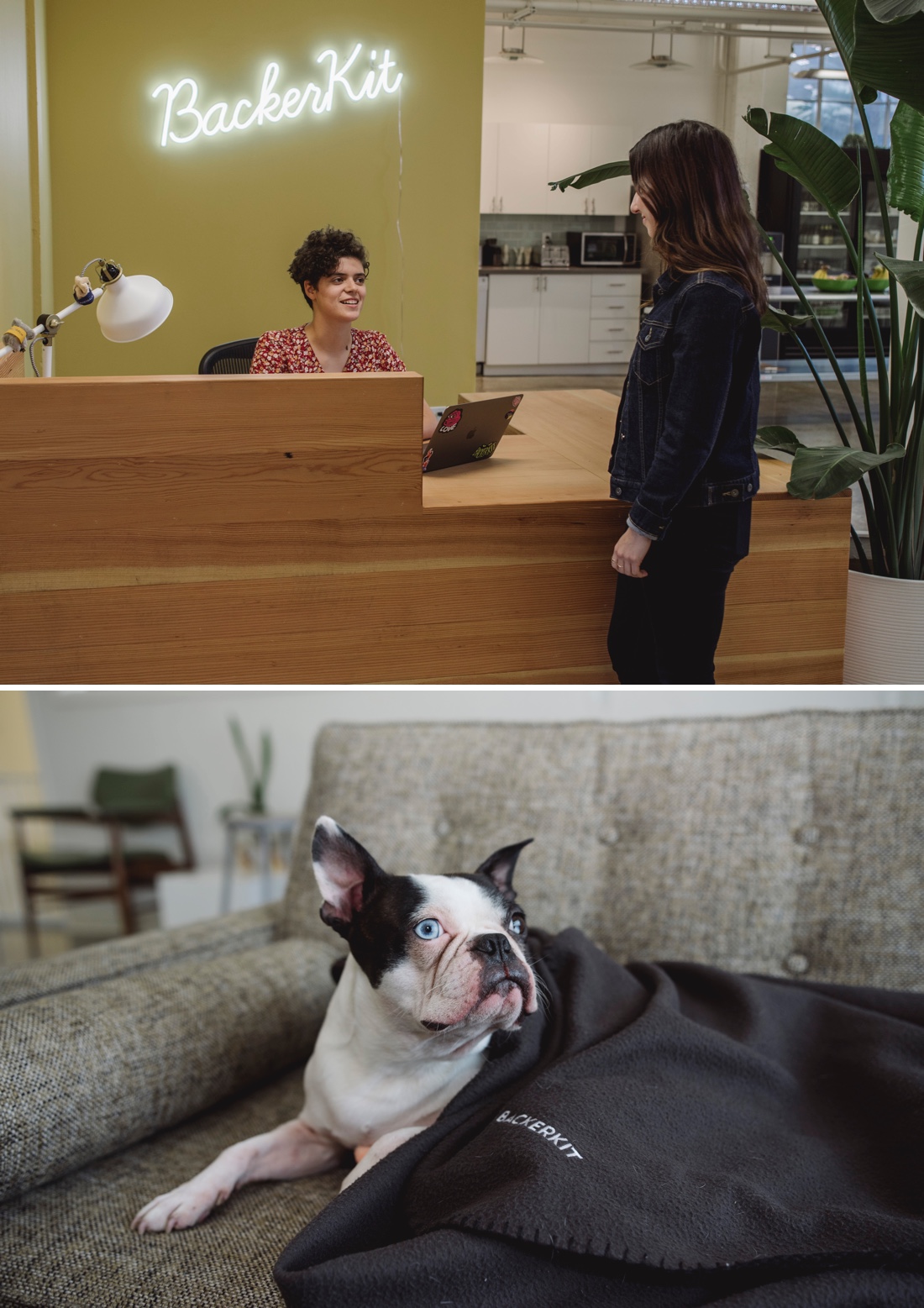 Actively Practices Inclusion
We support a diverse community of creators, and we actively seek to reflect that diversity on our team.
We don't just welcome the weird and kooky at BackerKit, we prefer it. Not only is different good, but it's also necessary for us to relate to our customers, who are generally people that have niche passions (and that's why they're crowdfunding!). In this way, we are inherently inclusive at BackerKit.
It seems like everyone on our team has at least one "weird thing" about them. It makes BackerKit an extremely colorful place to work, but it's also a business strength of ours. Our team members come from diverse backgrounds, have a wide variety of interests, and as a result, bring unique perspectives and opinions to the table. We have tarot card readers, dancers, beer-makers, and even a professional cello player on our team. As an engineer, you should look forward to pairing with John (our ex-punk-rocker-turned-lawyer-turned-dev) and Lindsey (our ex-librarian-zine-creator-turned-dev).
Of course, we also make conscious efforts to increase and promote inclusion at our company. Early in BackerKit's history, we defined core competencies and standardized interview processes across all roles to limit any bias in our hiring process. Our leadership team attended unconscious bias training workshops early on as well, and we often refer to Project Include, which helped us to revamp our interviewing processes in 2015. As a tech company in Silicon Valley, we're also proud to have a 50-50 gender balanced across our company.
If you have a "weird thing" too, we'd love to hear what it is! You can apply here.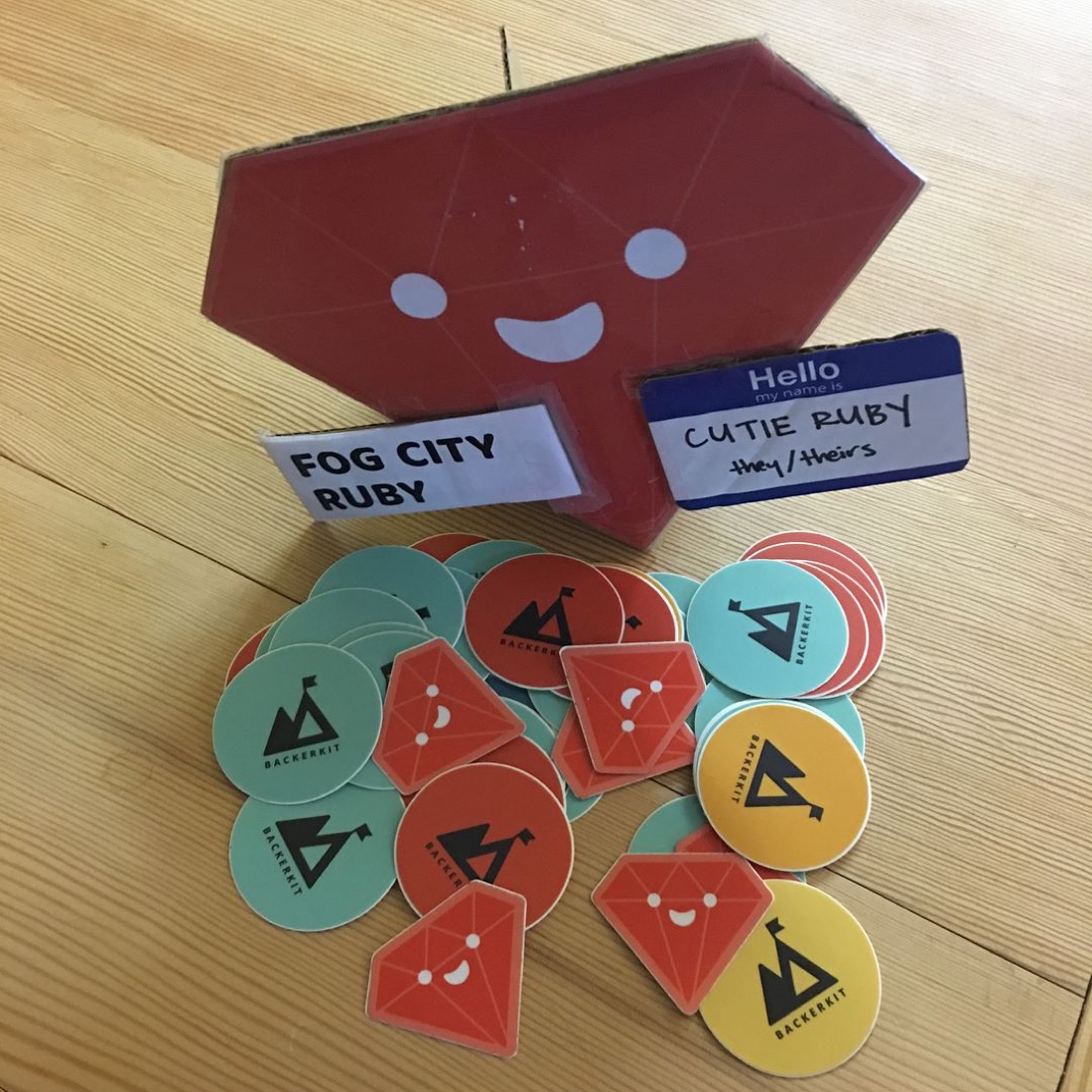 Work/Life Balance
People should value their time outside of work, too!
We want everyone at BackerKit to do their best work, and leave it at the door at the end of the day. We discourage long hours, working on weekends, and doing "make-up" time. We try to be in the office from 9am to 5pm each week day, and are flexible with weekly work-from-home days.
Have you ever worried about leaving the office before your boss does? If so, don't worry. We leave too. We want you to attend to your many hobbies and interests, and spend time with your friends and family. (To be honest, we'll probably kick you out of the office at 5:30pm.)
We also offer uncapped vacation time for all of our employees, and encourage folks to take a minimum of 2 weeks off per year.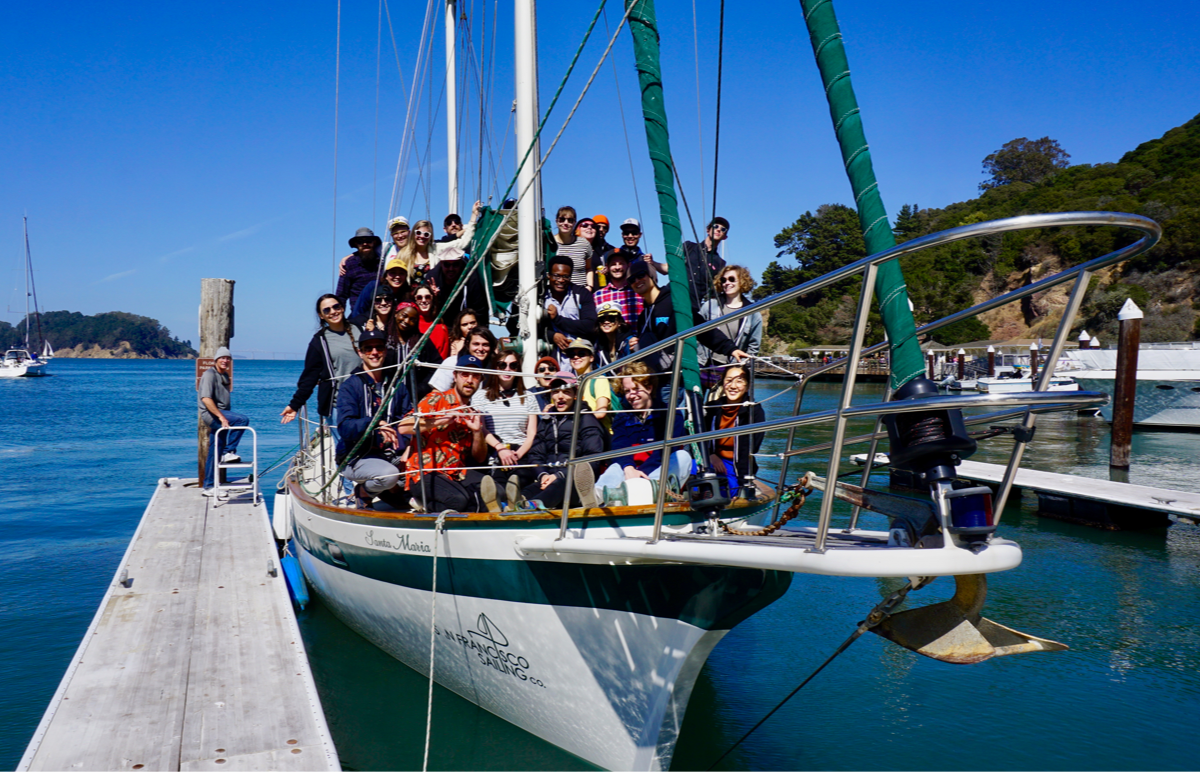 Pair Programs
We pair program every day.
We believe the quality of code that pairing produces is worth the time and effort it takes to commit to this style of programming. Our process avoids things like code review by ensuring that the majority of code going into production has been seen by at least two developers. Very little code is written outside of pairing. We also rotate pairs daily to make sure we're getting a good mix of work and collaboration with other team members.
Being excited about pairing is a requirement, and we consider it a disqualifier if you aren't. Especially for our senior roles, we are looking to bring on engineers who will be the most senior pair, uplevel the others on our team, and yes, they should absolutely enjoy pairing. (We should note that there will be days when you'll feel under the weather or just need some space, and we will of course respect that.)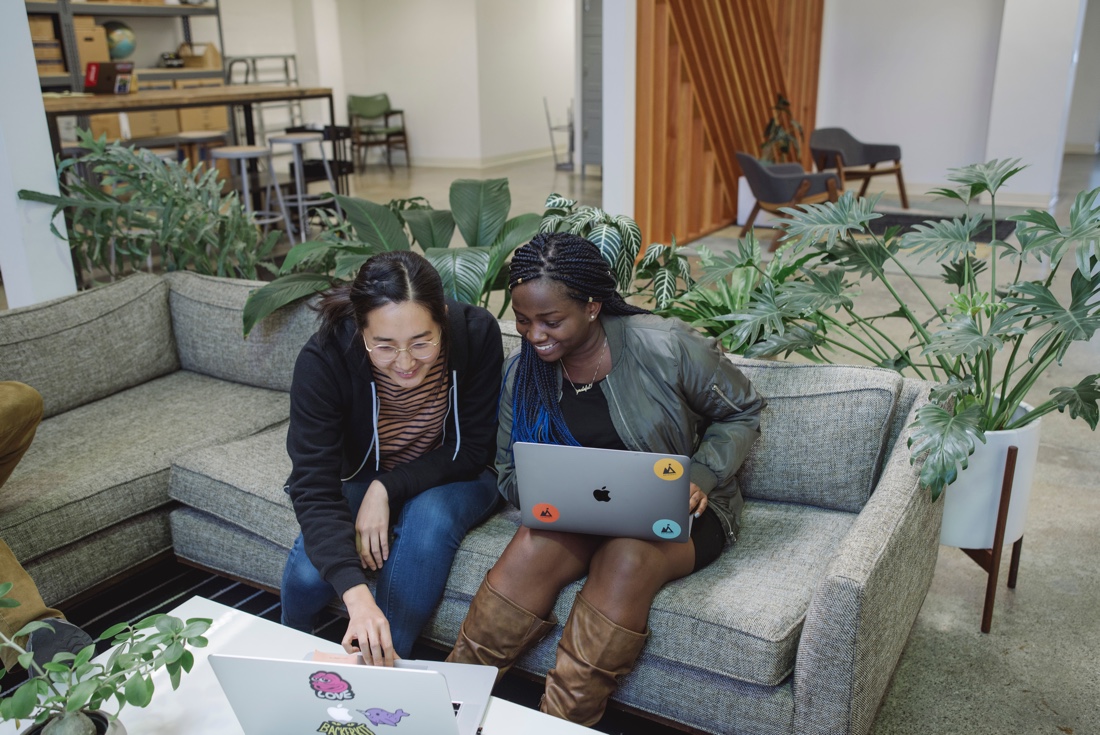 Customer Comes First
Our commitment to helping creative people is what drives us every day.
As a company, we believe that the one thing we can't change is our mission to help creative people create. Our platform is a reflection of this. We make decisions, build, and change features with our end users in mind and as our core decision-making framework.
Our customers are a diverse group of passionate creatives and entrepreneurs, and their energy animates everything we do at BackerKit! One of the best parts about working at BackerKit is seeing the cool and diverse projects that our customers are creating. We are also incredibly lucky to work with BackerKats who are creators themselves. We learn from our customers as well as from one another, and it is truly magical when those groups overlap. In fact, BackerKit will match up to 10% of funding for any employee who launches their own crowdfunding campaign! We support all creatives, including the ones on our team.